KPN Things
Take control of your IoT solutions so you can focus on your customers
The Internet of Things (IoT) is generating a wealth of data that you can use to make your business processes smarter, quicker and more efficient, or even develop new services and business models. But many businesses don't know where to start.
How can you ensure that your IoT solutions are future-fit? How do you integrate your existing sensors? And how do you guarantee a reliable connection, secure data storage and a sufficient overview and insight into your data and devices? KPN Things offers you a flexible complete package to set up and manage all your IoT solutions quickly, simply and worry-free.
Call or mail me
The four pillars of KPN Things
KPN Things is an integrated package, consisting of hardware, connectivity and data services, allowing you to manage everything to do with your IoT solutions with ease.
Hardware

KPN Things uses devices we have selected ourselves which you can monitor, track and manage remotely. You can also connect your own devices to KPN Things.
Connectivity

Depending on the amount of data, energy usage and location, we use LoRa, LTE-M and M2M connectivity.
Data Services

These days, it's all about making the data generated usable. With KPN Things, you have all the data services you need at your disposal.
Applications

We help you to configure your own processes within KPN Things and develop any tailor-made applications you might need.
How our customers are using KPN Things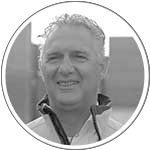 "The growth potential of smart asset management is enormous."
- Leo Merks,
CFO of Van Happen Containers -
Together with KPN, Van Happen Containers is making more and more assets smarter thanks to the Internet of Things. With KPN providing the connection, we can track and monitor our huge asset base in real time, in a way that is economically viable.
Why choose KPN Things?

✔ Rapid deployment
A turnkey package provided for a flat monthly fee, with optional professional services for tailor-made applications.

✔ Complete overview
A scalable and easy to integrate platforms, delivers insights into your connected devices.

✔ Reliability
Your data is stored securely at KPN's data centres in the Netherlands.